With the 2023 NHL Draft now in the rear view mirror, it's time to compare my wish list to what the Islanders did in terms of needs for the organization. My first choice on my wish list was Anton Wahlberg, a 17 year old center who has a 3rd line floor but cold turn into a top 6 forward for a ceiling. After him, my wish list comprised of 1 goalie, a right-shot defenseman, a couple of forwards and a left-shot defenseman. I was also hoping for an overaged centerman since Bridgeport will be in need of those by next season. So Let's dig deeper into who the Islanders drafted: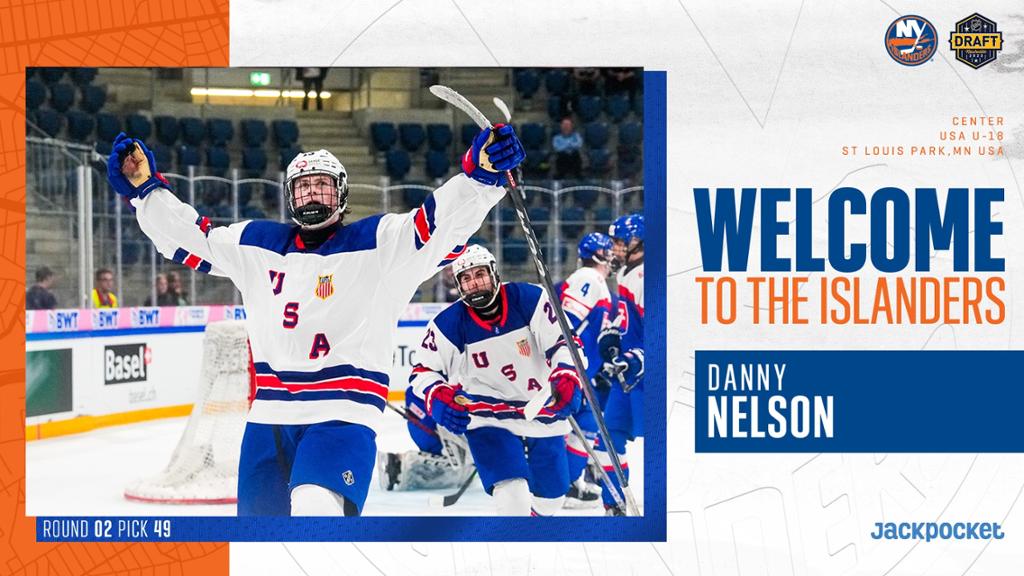 Danny Nelson C 49th overall
Nelson, like Wahlberg is also 17 and doesn't turn 18 until August. He'll be attending Notre Dame this coming season and will be allowed all the time in the world to grow and perfect his craft. I had Nelson ranked 60th in my top 75 rankings but as time went on he was slated to be a late first/early second round grab. He is who he says he is, he molds his game similar to Brock Nelson. The Islanders have had quite a few higher ranked prospects fall into their laps in recent draft history (Calle Odelius, Aatu Raty, Noah Dobson), and I have to say Nelson is going to be someone special if/when he's ready for the NHL.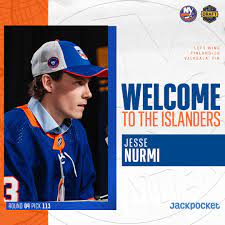 Jesse Nurmi LW 113th overall
The more I read up on Nurmi, the more I think about Sean Bergenheim. Bergenheim really stepped up his game when in the playoffs, so it'll be interesting to see how Nurmi performs under tougher situations.
Matt Copponi was my first choice to be the overaged center, but the Edmonton Oilers took him at a later round. The Islanders did pick one up and a possible good one in Justin Gill.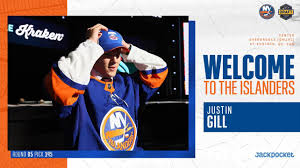 Justin Gill C 145th overall
From the latribune:
"Being older, there were discussions with several teams. The goal was to be drafted this year; I showed up in Nashville also knowing that it might not show up. But I was quite convinced to be selected. I had good meetings with the Islanders during the season, and especially, last week. I suspected that the Islanders, it was a strong probability. So there are not so many surprises, but if in the end, you never know how it can turn out, "he explained.
From the LaPresse:
The NHL teams will find in him an athlete "who has everything to play for the pros", insists Stéphane Julien. "I've seen players much less talented than him being drafted," he said. His shooting is worthy of the major leagues, we hear about him.
A surly skater without being the strongest of his generation (6'1″, 190 lbs), Gill says of himself that he sees himself playing "in all situations", but that he will still have to work on his speed and his agility "to reach the next level".
Gill is hoping to play in the AHL this coming year.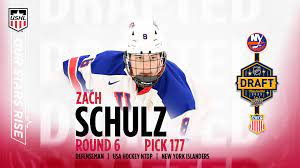 Zach Schulz LD 177th overall
You want Adam Pelech with an edge, meet Zach Schulz. He's committed to the University of Wisconsin and already at 6'1″ and 196 lbs, he has the speed to anticipate, moves the puck up and down and is always looking to be physical, while playing a very smart game. He's also a teammate of 2022 3rd round draft pick Quinn Finley.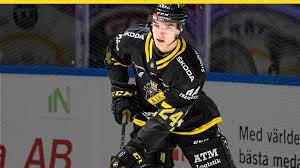 Dennis Good Bogg LD 209th overall
I know, everyone will get this jersey just for the name, but the overaged left defenseman has had a successful junior career so far winning the under-18 World Junior Championship and is expected to play in the SHL tier-2 league HockeyAllsvenskan next season. This is him taking a hit and not backing down:
I don't like to give out grades as it's too early to really see where these players are, but I'm excited for the college players that the Islanders drafted and if Good Bogg can have a decent year, maybe he'll be with Bridgeport along with Justin Gill next season. I still feel the Islanders need a right-handed defenseman and another goalie in their prospect pool, but the season hasn't even started yet and I'm confident that the Isles shouldn't be trading away as many picks as they have in the past.
PK