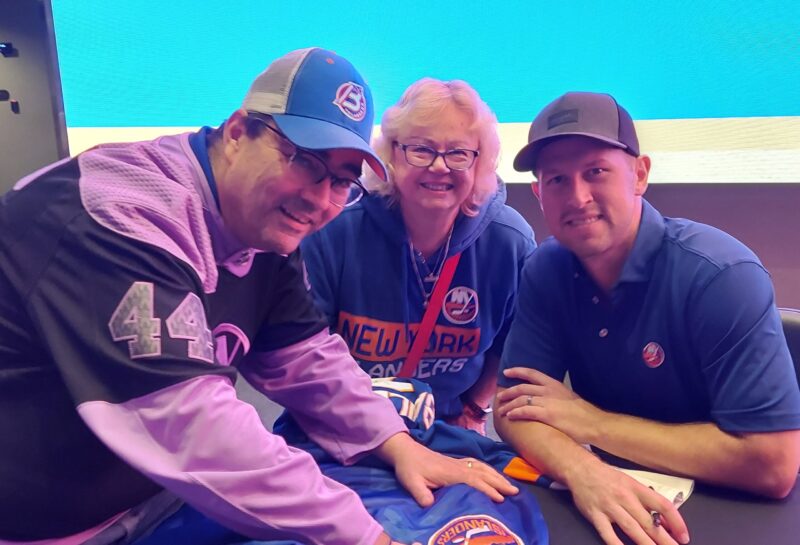 My wife and I are in our resort in Maui this morning. Out and about on this island, you are awake early. With the six-hour time difference, waking up at 4AM is not unusual. We got a text from a friend in New York, and it took my breath away.
Josh Bailey is now a Chicago Blackhawk.
I know that there are many in Islander country that are probably partying in the streets, the one that everyone loved to rip on is no longer on their radar anymore. For as long as I have been an Islander fan – there was always someone who was the team whipping boy. I can come up with some: Mikko Makela, Derek King, Oleg Kavasha to name a few. Josh was added to that list.
However, for Claire and I – that was NOT the case!!!
As we all know – Garth Snow traded down twice to get Josh at the number 9 pick (remember how everyone was SCREAMING to have the Isles draft Nikita Filitov??? How did he turn out? BUST!!! Snow saw a lot of this kid – playmaking, cerebral, and good character. For my wife, she found out about this almost immediately.
After he was drafted, Claire, who was President of the Boster Club at the time, was invited to Iceworks to meet the newest Islander. The biggest takeaway that she had, is that when she had the opportunity to say hello, that he, as an 18 year older, took the time to interact with everyone he met. He actually wanted to know who she was and what she did. That was something that immediately scored a point for him with us.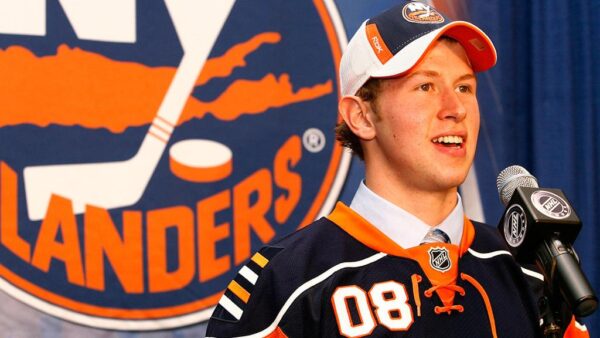 For years and years, with people at the arena, on social media, and for my years as a radio show host, I defended number 12. For many of the younger fans that see nothing but video game stats, there are so many little things that are a part of his game that is never seen on an analytic sheet. But as we said, Isles nation ALWAYS needs to have a whipping boy – and Josh was just that.
I will remember some great moments – he shined in the playoffs. Overtime winning goals, outstanding play on both ends of the ice; a consummate leader in the room, and one that everyone looked up to. So many times, Mat Barzal said that he LOVED to play with Josh. You heard it, LOVED to play with him. The guys see what he meant to the team, Claire and I did, but many of you did not. It is what it is.
As I am typing this, he is being bought out by Chicago, and could be a free agent. Wouldn't it be a hoot, if the Isles bring him back for the minimum. If they did that – what would you feel about that?
For years, when the Isles had their get togethers at Adventureland and other places, we always had to get our yearly pic with Josh. He always had a smile on his face when we encountered him, so friendly and respectful to us. I know it meant a lot to my wife, to see her favorite player. She was already a little reluctant to get a jersey with a player's number on it, because it may be a jinx and he may be traded soon after you get the jersey. However, she has a Bailey jersey from year 2, I believe.
We wore #12 and were proud of it. We will continue to do so, remembering the player that is number 3 all time in games played in the Orange and Blue (and should have been number 2 – and that really ticks me off)! Josh, we thank you for your service to this organization. We will ALWAYS think of you as an Islander, and we hope to see you again someday to say thanks in person!