So in this chapter of Path To The Draft, I go over three players from each position: center, defenseman and for this article, the wingers. I'll give a brief description of each player and the New York Islander that the prospect reminds me of in terms of style and not necessarily their potential. From their I'll pick the one winger as a "Finalist" to make it to my wish list and when I have three finalists, I'll make my pick on who I would like the Islanders to draft. Let's talk wingers!!
Liam Ohgren: W; Djurgårdens (SHL/J20 Nationell); 6-1; 201 lbs; Shoots: L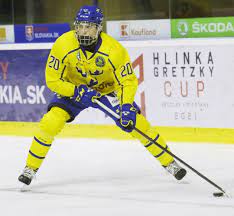 Liam Ohgren is probably the best all-round winger in this draft at number 13. He scored 33 goals in 30 games and finished the season with 58 points for his junior under 20 team. The thing that stands out for me is that Ohgren played in 25 games (4th line minutes) in the SHL and only collected 2 points, but playing games against professionals for that long, in my opinion, adds more value for his draft year. Ohgren is a strong skater who uses his hands and footwork to mess with players heads. He can pass the puck very well and can make that tough pass between defenseman. He can be used in any situations, but he doesn't have that one thing that stands out. At this point, Ohgren reminds me of former Islander, Derek King, just more complete. The best ceiling I could give him is a middle-six winger but a late bloomer as I think he'll need time to develop. In all honesty, this has Steve Yzerman written all over him, but we'll see.
Jiri Kulich: C/W; HC Karlovy Vary (Tipsport Extraliga); 5-11; 179 lbs; Shoots: L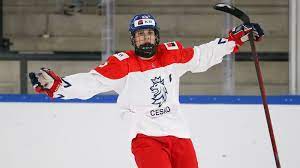 I'm cheating here. Kulich is a center but as he progresses he could be better as a winger. This is your sniper folks. He's got a great shot but his overall game needs some work which is why he's not ranked in the top 10. Really good speed and can elude defenseman when going strong to the net but will shoot better than Matt Barzal if/when Kulich makes it to the NHL. He had a tremendous World Juniors scoring 9 goals and 11 points in only 6 games. Kulich also played professionally for Czechia racking up impressive numbers playing against older players (49gms; 9g-5a-14pts). For those who follow me, you know that this is a big factor when prospects are playing in big international games. in my very humble opinion, he's Ziggy Palffy and like Ziggy, Kulich will need to spend some time in the AHL to learn how to forecheck, but if/when he makes it, he could be a top-six and he could score in bunches.
Danila Yurov LW; Magnitogorsk (KHL/MHL); 6-1 179 lbs; Shoots: L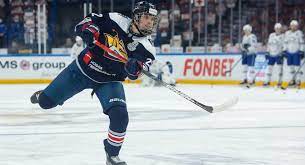 Yurov, like Ohgren spent some time (also 4th line minutes) in the KHL season and didn't really produce, but he blew away the competition when sent down to his junior team racking up 13 goals and 36 points in 23 games. He's got great speed and protects the puck well while also had some good playmaking ability. He can also play in all positions and is not afraid to grind it out in the dirty areas. If I had to go with the closest Islander resemblance, I'd probably go with Anthony Beauvillier, with a touch of Josh Bailey. Still, playing with the professionals at a young age intrigues me and he also did well at the world junior championships for Russia (7gms; 4g; 7a; 11pts).
So there are my top the wingers on my wish list. I've got three players who have both international and professional experience, but all of them will need more time to develop than others on my wish list. The other issue I have is that all three players could be had in this spot. I mentioned the Steve Yzerman effect where he could take a player like Ohgren with the number 8 pick, but outside of that they should be available and if the Islanders wanted to trade down to collect one of them they could, so it depends on their value. The Isles prospect pool is very thin right now at left wing with only Alex Jefferies, so this may be a hole the Islanders could nicely fill.
My wish list finalist is…Jiri Kulich. It's not everyday a potential sniper is available at 13 and with some grooming in Bridgeport, Kulich could be that goal scorer fans have been waiting to see.
PK
Facebook: https://www.facebook.com/IslesTalk
Twitter: https://twitter.com/IslesTalk
Follow Paul on Twitter: https://twitter.com/P_Kreischer