An excellent test for the Islanders is coming up over the remainder of this month as the Islanders will be playing six teams with playoff aspirations, most of them away. How many can they take will depend on the defense and their offensive numbers. If there has been one "Paradigm" (an absolute truth) that I can find between this years Lane Lambert's team and last years Barry Trotz system it's this: defensive scoring is critical to any kind of success. This means any defenseman who scores more than one point or multiple defenseman score 1 point during a game and the Islanders look like contenders.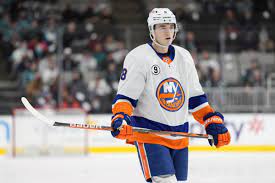 Last year's Barry Trotz Islanders:
If the defense scored 1 point or less the team went 9-23-0; a 2 point game they recorded a record of 10-5-5 and 3 points or more the Isles were even better with an 18-7-3 record. So when the Isles defense recorded a 2-point game from the defense their record was 28-12-8 (.583 winning %). And that was with Covid/injuries.
With Lane Lambert's Islanders the numbers are just as revealing:
When the Islanders defense score 1 point or less, they have a record of 2-9; a 2 point game brings their record to 3-1 and they completely dominate with 3 or more points at 11-1. This means that (as of this blog) when the Isles defense records 2 points or more in a game, their record is 14-2 (.875 winning %)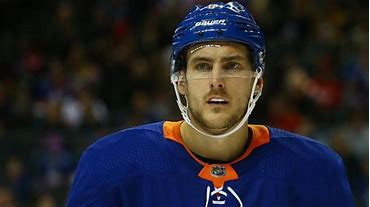 So when the Islanders do lose a game, the first question that comes to my mind is: "Did the defense score any points?" Not Josh Bailey, not Anthony Beauvillier, not Mat Barzal and not the Fisherman logo. It doesn't matter who the Islanders are supposed to beat or shouldn't, every game is determined by the offense produced by the defense. If the defense puts up a good amount of points and the team still lost, then use whatever stats you want or blame game, but everything begins with the defense.
So let's bring this back to the next eight games where the Isles will mostly be on the road while playing six of them with playoff potential. I'm looking to see who steps up offensively on the defense. With Adam Pelech out for an uncertain amount of time, I'm hoping to see Sebastian Aho or Robin Salo show that they have what it takes to stay with the Islanders putting up some offensive numbers will strengthen their chances. Ryan Pulock's 4-point night a few games ago was refreshing to see, but I'll take more consistent 2-point nights from him moving forward. You can't ask Noah Dobson to do any more than he already has but if another gear is possible then throw him the Norris candidacy (if you haven't already). Scott Mayfield is having a good season so far, but if he really wants to get paid this summer or better yet get another year on his contract with the Islanders…..(ooops did I let that slip), now would be a great time to show how much he can earn or stay.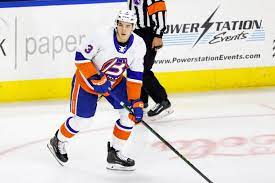 I also will not count out the development of Bridgeport Islanders defenseman Samuel Bolduc , who has 20 points in 23 games this year. As much as I don't want to see him come up yet, has he earned enough to at least get a look? Maybe.
I've said from the beginning of the season on Isles Talk that the Islanders have taken this first half of the season to evaluate the team and make the necessary moves to compete for a Stanley Cup. Do I believe management likes the chemistry of this team? There's no doubt about that but I do believe another "sexy" scorer would help with some of these numbers written today. However I would also keep an eye on any free agent defenceman that can produce points and elevate the Islanders beyond the first round. Both players need to fit the system, the chemistry will come later. So as this month continues, keep an eye on the defensive scoring after each loss and think about which NHL player(s) would be a good fit for this Isles squad heading into January.
PK
Facebook: https://www.facebook.com/IslesTalk
Twitter: https://twitter.com/IslesTalk
YouTube: https://www.youtube.com/@islestalk
Follow Paul on Twitter: https://twitter.com/P_Kreischer