Welcome to the 50th anniversary of New York Islanders hockey and the 11th here at Isles Talk. Every September I like to look at all the teams just by the numbers so that I can get a feel or a general theme of each of them and I always begin with the Islanders. Islanders general manager Lou Lamoriello made very little changes (as of this writing) to the roster and has more than a few of the fanbase unbalanced, to say the least. I wanted to get a better understanding of what his thought process might be that has led to the lack of decisions. So this piece will discuss some history of the Islanders, what numbers will it take to get to the playoffs and maybe explain why Lou has more time than most in the NHL may realize.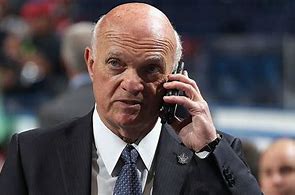 For those of you new to this site, welcome!!! But also know that I have been writing and playing the percentages now for over 15 years. Nothing is concrete and there are always situations that cannot be seen around this time (future injuries/suspensions, covid etc.) Since I'm a Libra, I look for a balance in every team. My previews usually center around all the teams will similar numbers in offense/defense but since this an Islanders preview I look for the number that is needed for the Islanders to make the playoffs. What offensive number would it take for the New York Islanders to "reach" the playoffs in September?
This is what I've found after going over the last 50 years:
When the Islanders score less than 220 goals in a season (it's happened 10 times) they've obviously never made the playoffs.
When The Islanders score between 220-229 goals they're chances are around roughly 30%
When they got around 230-239 goals, the percentage moves up to just over 70% (they missed last year)
And when the Islanders score 240+ (3 goals or more), their chances are 80% and yes they have missed the playoffs 5 times when scoring 3 goals or more in a season. Those times were in the late 80's/early 90's and just recently during Doug Weight's tenure back in 2017-18.
So in my opinion, I can see why Lou hasn't made any drastic changes (yet) to the offense that scored 231 goals last year with the unforgiving schedule that they had. However I haven't gotten to talk about the defense and goaltending yet. What's the magic number for them to "reach" the playoffs?
When looking over 50 years of Islanders hockey, the Dynasty/beer league years really messes up the numbers, but I did find a number that almost guarantees the Islanders making the playoffs and that number is 217. When the Isles have not allowed more than 217 goals they have made the playoffs every time. That means both goalies need to average 2.65 goals a game for the entire season. With Sorokin and Varlamov in-between the pipes this seems very plausible.
Now to be fair, I have never been a "Stanley Cup or Bust" in September type of writer. I really don't think about the idea of the Islanders or any team being a Stanley Cup team because there's still seven months left before that happens. The Penguins, Lightning and these Islanders have shown me that anything can happen once you make it to the dance, especially 2016,1993, and the recent Conference Finals appearances.
With Barry Trotz now removed from his coaching position and a younger style in Lane Lambert taking over, maybe a (little) space could open up for the offense so the younger players to produce more goals to go along with a younger defense led by the best goaltending pair in the league, there's enough balance on this team that I can see why Lou may wait to make a trade to improve the team. Last year the Islanders schedule felt like it was doomed from the start and covid made it worse. Now the schedule looks more balanced with obviously more home games to start the season. There's even a balance of veteran players and youth on this team. I'm not saying I'm for/against what Lamoriello hasn't done, because it's still September and for now, looking back at almost 50 years of Islanders hockey, these Islanders are in a better balanced position to start the season than most previous seasons. Namaste….
PK
Don't forget to Follow Isles Talk on social media:
Facebook: https://www.facebook.com/IslesTalk
Twitter: https://twitter.com/IslesTalk
Follow Paul on Twitter: https://twitter.com/P_Kreischer
Like/Subscribe on YouTube: Isles Talk