Finally, after writing about the top prospects, wingers and centers we've come to the position many fans believe New York Islanders general manager will draft, the defenseman. Like the wingers, I'm only picking three here because with the number 13 overall pick and the possible mayhem that could happen with trades and off the board picks, the Islanders should be able to draft at least 2 of the 3 listed defenseman. The question for this blog is this: Do Islanders fans want a version of Devon Toews, Nick Leddy, or Roman Hamrlik?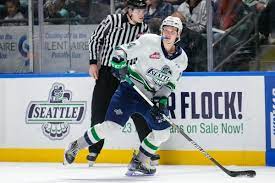 Kevin Korchinski D; Seattle (WHL) 6-2, 185 lbs Shoots: L
For me, Korchinski is your Islanders version of Nick Leddy, Bryan Berard and Mat Barzal. He can bring the puck up like Leddy, rack up points on the powerplay like Berard used to do but he also has problems when entering the offensive zone and creates his own turnovers like Barzal. He's already has a good frame at 6-2 and will need some more time to fill out, but his decision making skills need to improve and that should just come with more playing time. I'm keeping this brief because: 1) you should know your Islanders history by now and know what the Islanders are drafting; 2) I believe Korchinski may already be drafted in the top 10. If he lands on number 13, Korchinski should be a given and Islanders fans should be pleased……unless they want Devon Toews. Enter Denton Mateychuk.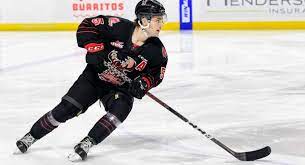 Denton Mateychuk D; Moose Jaw (WHL); 5-11, 194 lbs Shoots: L
Here is your Devon Toews version in Mateychuk: a little smaller, but could be as fast like Toews, however Denton still needs some work on the defensive end, especially back checking. He'll have to fill out that frame a little more without losing his elusive speed, but his hockey IQ is very good and his edge work could be the best among the Islanders defenseman if/when he gets to Long Island. He can play all parts of the powerplay and like Korchinski will also need to work on his stickwork and unforced turnovers. Spending some time in Bridgeport would most likely be the right course for Denton to get all his tools in one box, but Mateychuk may only be a 2nd pair or (more likely) a 3rd pair defenseman in the NHL.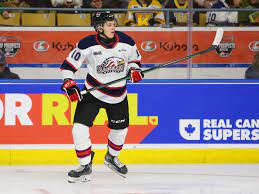 Pavel Mintyukov D; Saginaw (OHL); 6-1, 192 lbs; Shoots: L
Here is your Roman Hamrlik version in Pavel Mintyukov Islanders fans. Throw him in with Noah Dobson and you're looking at a first pair not seen since Hamrlik and Adrian Aucoin. 62 point in 67 games with 17 goals in the OHL; he forechecks, can play the dump and chase very well, he gets back on defense, his stickhandling is good and also has an aggressive side to him that needs to show up more often. The drawback for me is can he produce like this in the NHL? I've learned that just because you score in the OHL it sometimes doesn't carry over to the pros. Also, despite being good offensively, he would need a defensive partner with a better hockey IQ to offset some bad decision making Mintyukov tends to make because he is aggressive.
So Islanders fans who do you want? Toews, Leddy or Hamrlik? I must admit, I'm not expecting either Mintyukov or Korchinski to be there at number 13 but I also didn't think Oliver Wahlstrom and Noah Dobson would be placed on the Islanders laps either. If I had to pick on for my wish list, it's Mintyukov. If both are indeed taken, I would be reluctant to take Mateychuk at number 13 as he's projected to possibly drop lower in the draft, plus there are other players on my wish list (see above) I'd rather take. Coming up tomorrow, I'll rank my wish list of players in preparation for the NHL draft this coming Thursday. Also as a reminder, Isles Talk will be doing a live show covering the draft so make sure you're subscribing or following Isles Talk with the links below.
PK
Facebook: https://www.facebook.com/IslesTalk
Twitter: https://twitter.com/IslesTalk
YouTube: https://www.youtube.com/channel/UCnOQeQiRmJnJXYGomigMDfQ
Follow Paul on Twitter: https://twitter.com/P_Kreischer